2021 Sax Annual Founders' Award
The Fighting Children's Cancer Foundation is the recipient of the 2021 Sax Founders Award!
This is the fourth year that Sax LLP has granted awards to recognize nonprofits in our community. This year's theme was 'Imagination.' Nonprofits submitted videos highlighting how they navigated using imagination during the 2020 Covid-19 Pandemic to continue their respective missions in the face of distinct challenges and adversity.
The award, in the amount of $15,000.00, will directly support families struggling with pediatric cancer.
"What an incredible honor to be the recipient of the Sax's 2021 Founders' Award! We are grateful to be recognized for the imagination and heart that went into supporting families as they navigated pediatric cancer AND COVID-19 this past year," said Andrea Inauen, Executive Director. "On behalf of our Board of Directors, volunteers, and most importantly, the children and families who will be helped because of this award – thank you!"
READ THE FULL SAX LLP PRESS RELEASE HERE!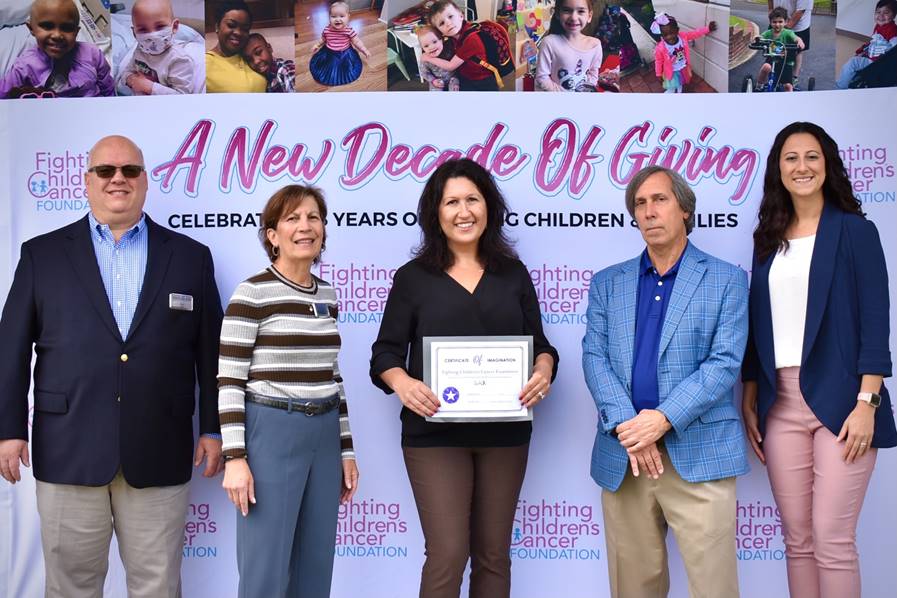 To learn more about Sax LLP, click here.