2021 Thank You Montclair Radiology
The Montclair Radiology Team of employees and radiologists recognize the needs of children & families in our community as they fight pediatric cancer AND the impact of COVID-19.
In 2019 they held an amazing holiday party and raised funds for the Fighting Children's Cancer Foundation to support local children and families in need.
Due to COVID-19, they could not hold a holiday party in 2020, but their commitment to the community continued.
Their offices, employees, and teams came together to fight for children battling cancer and their families. They generously donated funds and, along with a matching contribution by Montclair Radiology's Board of Directors, a wonderful donation of over $4,300 was given to FCCF.
Thank you Montclair Radiology for directly supporting local families in need. We are grateful to have you as part of the Fighting Children's Cancer Foundation family!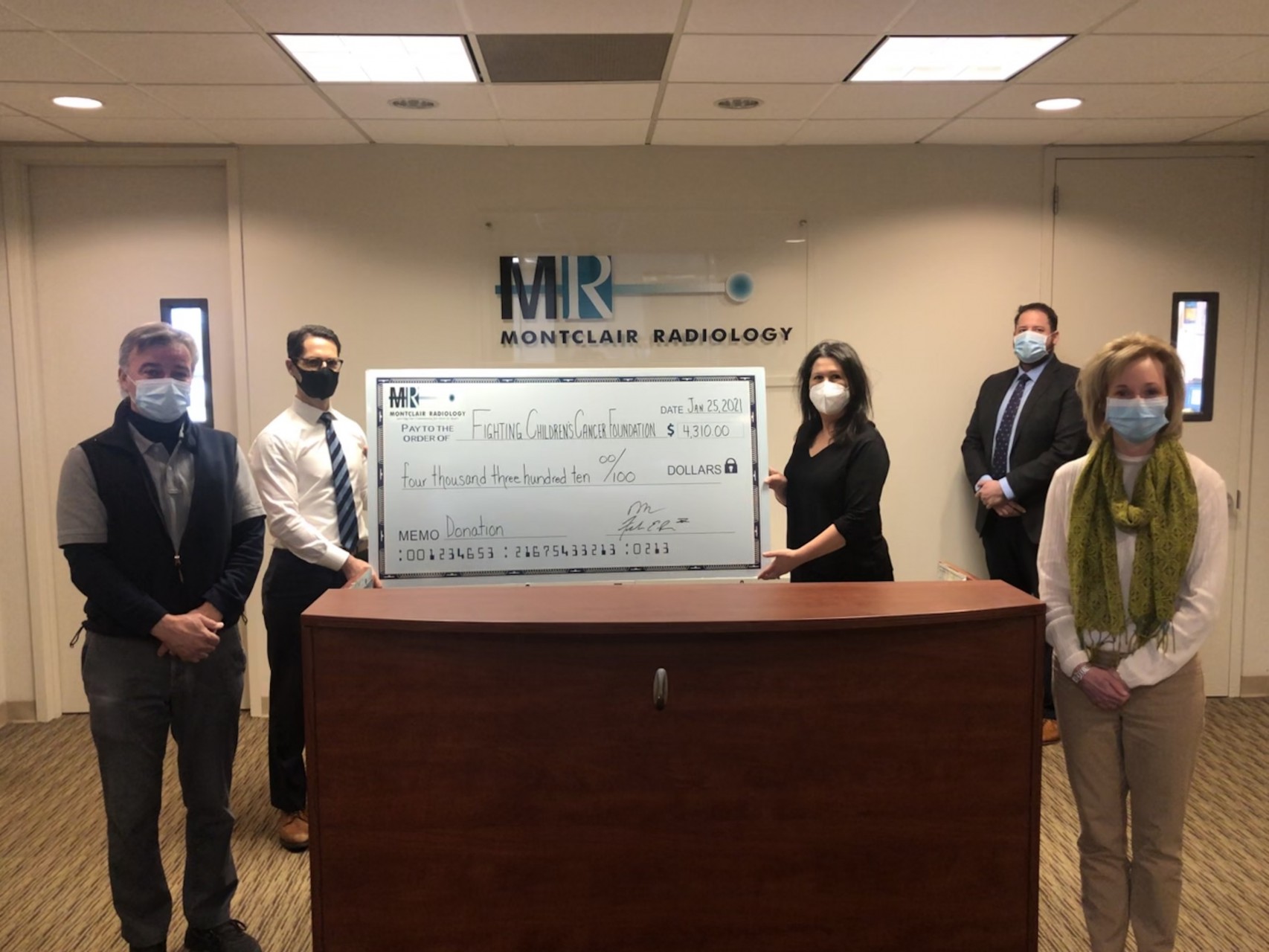 Learn more about Montclair Radiology at: https://montclairradiology.com/