Pediatric Cancer Awareness Month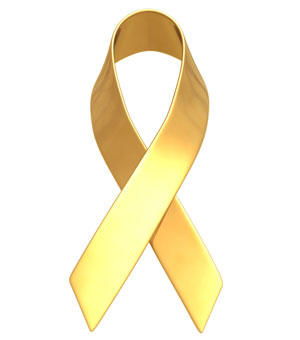 September is Pediatric Cancer Awareness Month, an opportunity to raise awareness and to encourage everyone to 'go gold' in honor and memory of kids with cancer.
Cancer is the leading cause of death by disease in children, and yet just 4% of the National Cancer Institute's budget is dedicated to children's cancer.
The Fighting Children's Cancer Foundation is doing its part to assist children and families in New Jersey who are battling cancer through financial assistance for essential expenses, our holiday giving program and by raising awareness of their plight. In New Jersey, close to 500 children will be diagnosed each year, and our Foundation typically assist 200 of these children and their families. We are grateful to all who help us make this happen and to all who support these children and families in their fight.
There are many ways you help support these families through our Foundation, click here to find out how!