Dear Fighting Children's Cancer Foundation family,
THANK YOU! Thank you to each and every one of you for being part of our 24th Annual North Jersey Golf Event!

We gathered together on June 15th at Fiddler's Elbow Country Club for one of the most beautiful days we have seen this season! It was wonderful to see you and gather together. We enjoyed golf, fantastic people, special prizes, food, beverage, live music by Meg Cannon Entertainment, raffles, and more.
We gave a standing ovation to Will who battled leukemia and all that comes with a cancer diagnosis. And, we raised awareness and funds for more kids like Will and all families who continue to navigate the impact of pediatric cancer AND COVID-19.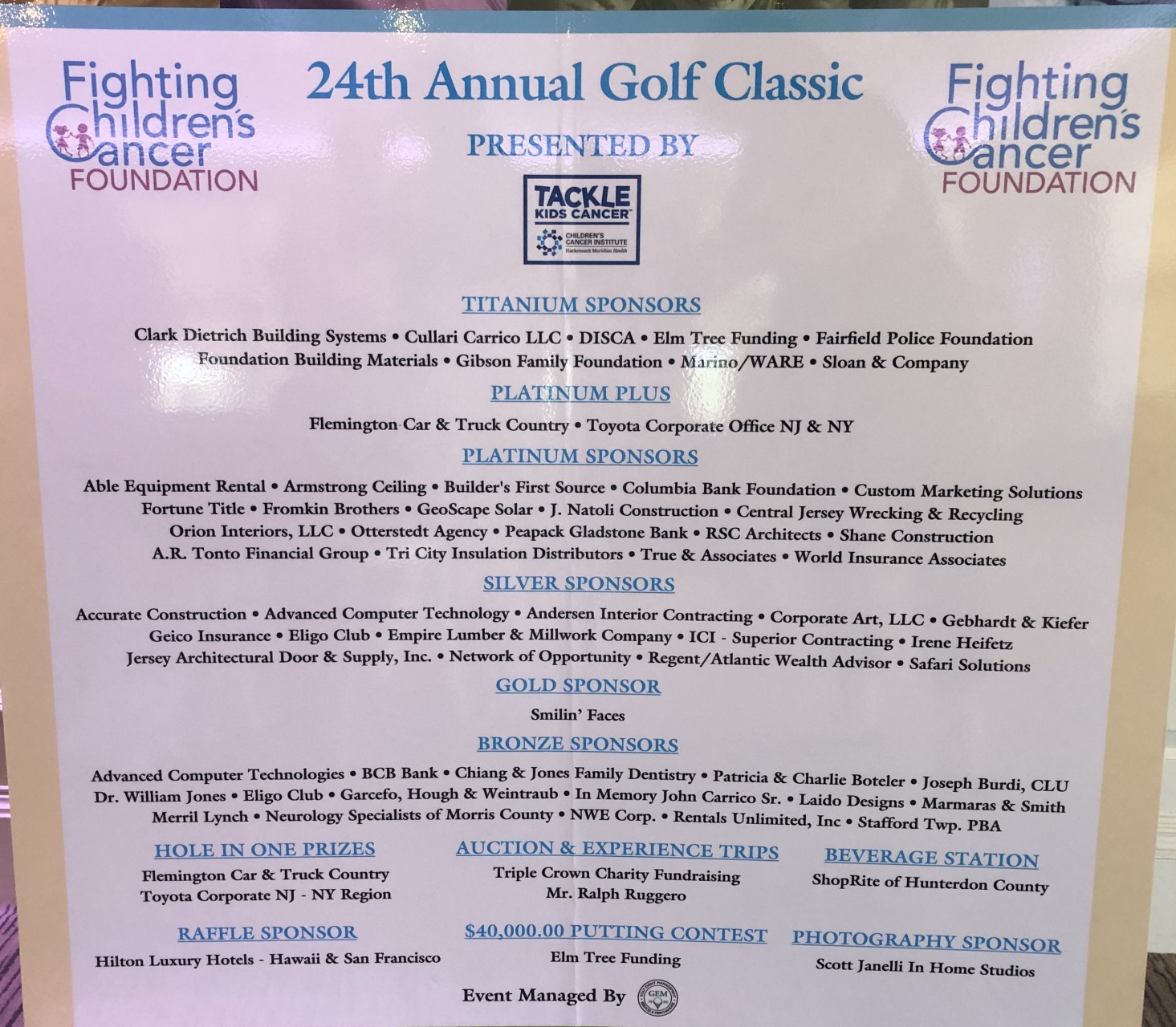 Thank you to our sponsors, players, volunteers, donors, and friends who made this event possible. You are the heart of the Foundation, and as we gear up for our 25th Anniversary in 2022, we are grateful for your partnership and support.

We look forward to our next event at Eagle Ridge Golf Club on September 23rd. CLICK HERE for more information.
On behalf of the Board of Directors, Advisory Board, North Jersey Golf Committee, and all the lives you touch, thank you for being part of the Fighting Children's Cancer Foundation family.
Click Here to View Our Generous Sponsors!
Check Out Pictures from the Day!