Please join the Fighting Children's Cancer Foundation in welcoming Robert Medley as the new Executive Director!
Over the past several months, the Executive Search Committee has interviewed many qualified and wonderful candidates. As the Foundation begins its 25th year, it is an exciting time of growth and vision.
Robert Medley is warm, kind, and knowledgeable, and he will make a great addition to the FCCF family. He is an experienced leader with 30 years of experience in successful collaboration with stakeholders, boards and staff, creating and executing a vision focused on enhancing the lives and strengths of individuals and communities of diverse backgrounds.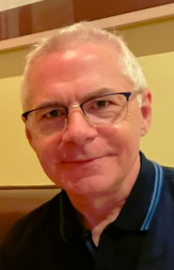 "I am grateful for the opportunity to serve as the new Executive Director of the Fighting Children's Cancer Foundation," Robert says. "I look forward to working alongside the board, volunteers and families in growing our mission of assisting families in need who are dealing with their child's cancer diagnosis and treatment. The Foundation has already had a tremendous impact in its 25 years of existence, and I am certain that we'll be able to build on that foundation and have an even greater impact in the years ahead."
Effective March 2nd, Robert can be reached at:
FCCF Phone: 908-429-2121
FCCF Email: exdir@fccf.info