Join us in thanking Andrea for her work with our Foundation!
The Fighting Children's Cancer Foundation is grateful to Andrea Inauen for her more than 10 years of service. Over these many years Andrea has helped the Foundation grow and ensured that many children and families were assisted in their need, without her tireless e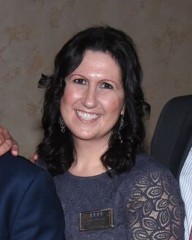 fforts and many talents the Foundation would not be where it is today.
And before Andrea moves on to new opportunities, she has been instrumental in ensuring that the transition to new leadership is as smooth as possible and that nothing gets lost in the process. She has been working to orient our new Executive Director, Robert Medley into this position and is willing to be available as needed in the weeks ahead. For this we are grateful!
Please join our Board of Directors, Advisory Board and many volunteers and families in thanking Andrea for her work!